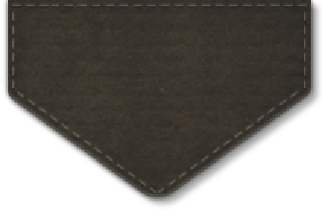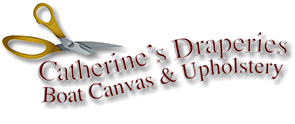 Residential upholstery, draperies, custom window treatments, home interiors and more! Custom fabrication done right at our shop.
Stop in and see us for a free estimate or give us a call!
View our work
Window Treatments
Stunning and Beautiful
Custom Drapes
Professional and Classy
Furniture Upholstery
Minimal and Beautiful
Home Interiors
Sleek and Sophisticated
Residential
Window treatments and Upholstery are our speciality. Custom window treatments frame the view and make your room complete. Custom upholstery is major surgery for your furniture but the outcome is amazing with a beautiful designer fabric and a furniture frame that is built strong.
Draperies & Window Treatments
We have custom draperies that will brighten any room in your home. We are a custom fabrication and design shop. We will do our best to accommodate your design requirements, concepts and needs. We do over 50 different styles of valances or top treatments to dress the room to a formal setting or a casual setting.
Window treatments ideas are our specialty! They bring a custom designed room to a full circle of completion.  We offer  100's of window treatment styles all custom-made in our locally own work room, including draperies or curtains, shades and top treatments such as cornices, valances, swags and cascades. We create  1000's of window treatments each year and have a solution to all your window covering needs. Whether your needs are sheers or room darkening, to consolidating multiple fabrics for heat insulation on drafty windows, we can fulfill them.
Beautiful windows tell a story ––
Custom window treatment styles can vary from room settings to color settings. We help you make the decision process easily with a professional decorator that has over 30 years experience in custom window treatments.
Types
• Window Treatments
• Grommet Draperies
• Pinch Pleated Draperies
• Tab Top Draperies
• Goblet Draperies
• Butterfly Draperies
• Valances
• Draperies
• Swags and Jabot's
• Roman Shades
• Side Hangs
• Cornice Boards
• Austrian Shades
• Curtains
• Tab Curtains
• Sheered Valances on Rods
• Pleated Shades
• Grommet Top Drape
• Sheer Draperies
• Board Mounted Valances
Shades
Consider installing Roman shades in your home to provide a unique window treatment. We can custom design them for you in different fabrics and colors. Call us at 301-261-5404 and tell us what your design concept is. We will make it a reality. Formalize any room with austrian shades. Shade's bring any room together with color, texture and design.
Catherine's styles of custom roman shades are as beautiful as they are versatile. Available in large variety of colors, patterns, textures and styles to complement any interior, our custom roman shades are top notch.
We have several popular styles, Hobble Roman Shades, Flat Roman Shades, Balloon Roman Shades and Tailored Roman Shades and several lift systems including the standard cord lock, the continuous cord loop, top down bottom up feature and our newest cordless roman shades option for the ultimate in child and pet safety.
When lifted, your shades raise in neat folds while dressing your window with the effect of a valance. When lowered, your lined roman shades will offer light and privacy control in addition to decoratively enhancing your room. Also, check out our Basic Roman Shade style, which features insulated roman shades that provide privacy and room darkening benefits on top of the energy efficiency of thermal backing.
Types
• Roman Shades of all Designs
• Roller Shades with Scalloped Hem
• Room Darkening or Light Filtering
• Mini-Blinds
• Wood Blinds
• Vertical Blinds
• Aluminum Blinds
• Decorative Blinds
• Horizontal Blinds
• Wood Shutters
• "Faux" wood Shutters
• Painted or stained Shutters
• 1- and 4- Louver Shutters
• Soft Shades
• Roll Up Shades
• Porch Shades
• Balloon Shades
• Cellular Shades
• Pleated Shades
• Vertical Shades
• Fashion Shades
FAbrics
• Graber
• Kirsch
• Carole
• Duralee
• Robert Allen
• Gulf Fabrics
• Comfortex
• Glenraven
• United
• Fabricut
• Ado
• Ashburn
• LadyAnnv
Interiors & Bedding
Bedspreads for home or yacht. We design and sew canopies, comforters, pillow shams, dust ruffles, rocking chair cushions and drapes. Do you have precious family heirlooms or a special treasure that you found at an antique shop? Allow us to restore the wood, add padding and reupholster it to it's almost-new beauty.
Custom bedding sets add comfort and style to your bedroom with quilted bedding, a custom comforter, bed skirts, canopy, throw pillows, pillow shams, bed runners and drapes. We can match any décor and any taste.
Porch enclosures are a great way to admire the beautiful view in your backyard or beach. Nice weather is right around the corner. We can enclose your porch or patio with clear vinyl or UV screening. They add another room to your house for those sunny days of winter. They roll up and out of the way in the summer.
Upholstery & Canvas Enclosures
We offer custom upholstery service in Deale, Maryland for your home.
Refresh your current furniture with new upholstery ideas that include luxurious padding. The furniture built nowadays is not as sturdy as what was built years ago. Don't buy new, refresh with us. High quality furniture is an investment that pays off in long life, compliments from visitors and spurs creative decorating ideas for the rest of your home.
Bring life back to old furniture with a new foam and new fabric.
Remember – your old furniture frame's are valuable assets when re-upholstering your furniture.  New furniture construction isn't what it used to be. So savor your assets. Call us at 301-261-5404 with your decoration ideas to restore couches, chairs, banquettes and more.
Types
• Diamond Button Tufted Chairs and Sofas
• Refinish Antiques
• Microfiber
• Foam Replacement
• Canvas Repairs
• Canvas Cleaning
Terms and Conditions
These are Catherine's Draperies and Upholstery's terms and conditions for all work we do on your behalf:
• All work requires 50% of project before work begins and the remaining 50% when project is completed.
• On larger proposals, we charge a nominal design fee of $125.00, which is fully credited to that specific project and proposal.
To learn more, or to begin your custom upholstery or window treatment project, contact us with your requirements, so we can get started right away.
or connect with us on-line!